Infrared Halogen Heat Lamp
230v 2000w Gold Coated Short Wave IR Heating Lamp
gold reflector
230V 2000W, Total Length: 355mm
Send us your specification to custom made
Gold coating Infrared heaters IR Heating Lamps

No.1 Product Descriptions
Short wave quartz infrared heaters are used in various industrial applications. It contains tungsten filament, helically wound, encased in quartz envelope. Tungsten as resistive element is capable of generating temperature in excess of 2750℃. Its response time is very rapid in 1 second it emits over 90% of IR energy. It is by products free & pollution free. Heat focus is very accurate due to compact and narrow diameter of IR tubes. Short wave IR element has maximum heating rate of 100w/cm.
Construction Of Short wave IR heating lamps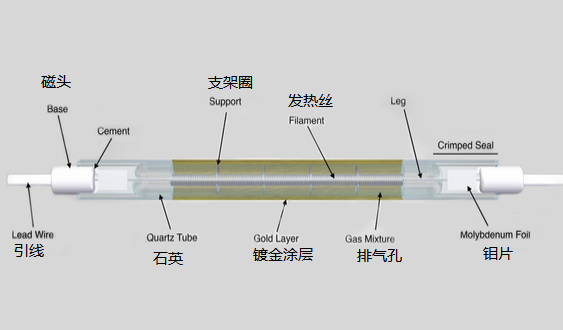 Benefits of Coating
1.All of our emitters can be coated with a layer of gold or ceramic as reflectors. The gold/ ceramic coating can concentrate the heat, increasing the effectiveness of the heat output.
2. The emitters with coating are highly economical, converting practically all the consumed
electrical power into heat.
3.For the emitters with high watt density or the surface temperature of the tube above 800°C , we suggest to use ceramic coating as reflector because the temperature resistance is up to 1000°C .
In addition to 180°(half-tube) coating, we also manufacture 270° coating or other customer specified degrees.
Forms of expression of Coating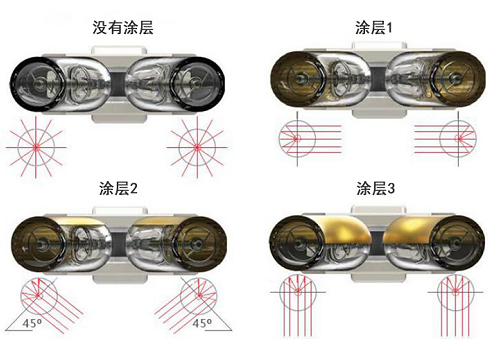 No.2 Why choose us
| | |
| --- | --- |
| Great Quality | The materials used for our lamps are at good quality approval UL testing |
| Rich Experience | As a manufacturer of infrared lamps over 10 years history, and we have experienced workers, half of them have worked for us over 5 years |
| Factory production directly | We are factory, so we can control the delivery date, material, quality directly |
| Best After-service | For any exclusive-human damage within warranty time, we will delivery the replacements within 3-5 work days once confirming |
| Safe Pakage | Safe package to protect lamps from being broken during shipping |
| Fittings perfect | we will provide you the lamp's holder free of charge ( 2 units clamps for 1 piece lamp) |
| Various Payment | wire transfer(T/T), paypal, western union |
| Diversified shipping ways | Shipping ways provided including DHL, Fedex, TNT, UPS, air, sea |
No.3 Application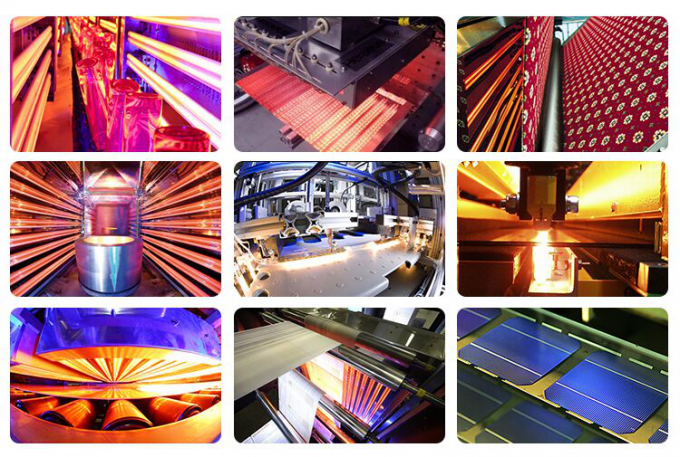 No.4 FAQ
1. What is the payment term?
prepayment 100% advance via wire transfer, Paypal, Western Union
2. Could you provide sample for performance testing and appearance checking?
Yes, we can provide the sample based on your required specs.
3. What information should i provide when enquire?
Lamp's type, Total length,Heating length ,Wattage,Voltage,Ceramic end connection ,Lead length in mm (Standard lead wire length 300 mm),Coating available - Gold coating / Ceramic coating, quantity, it couldn't be better if there is drawing or picture can be provided.
But if it is a new project or it is the first time for you to use infrared emitter, just tell us about your application in details like object material, required working temperature, required time, heating size..
NOTE: customized lamps available on request.
Contact Us

Tel:+86-182 1749 9523
E-mail: [email protected]
Whatsapp: +86-18217499523